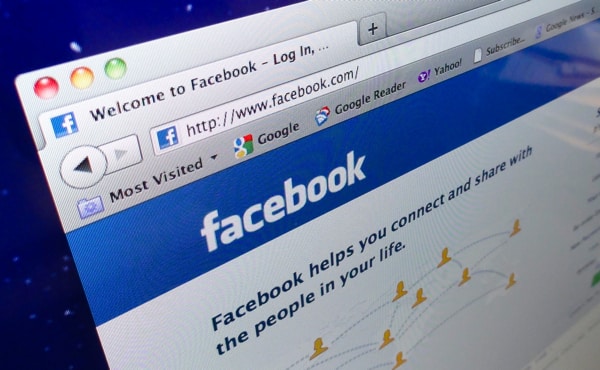 Don't like getting tagged in someone else's Facebook photo? Had it up to here with the ticker? Want to change the privacy settings for all your old posts in one fell swoop? Read on for 10 tips that'll make life on Facebook easier—and more private.
How to make your Facebook news feed default to "most recent" stories first?
Tired of seeing "highlighted" stories at the top of your Facebook news feed? Here's a browser bookmark that'll keep your Facebook feed in chronological order.
You can limit who sees the posts from "Open Graph" Facebook apps right before you install the app onto your account.
How to keep Facebook's new "Open Graph" apps from (over-)sharing your activity?
Want to keep your reading, listening, and streaming habits to yourself? Here's how to stop Facebook's new, oversharing Open Graph apps from spilling the beans.
How to restrict access to all your old Facebook profile posts?
You can lock down access to all your wall posts in just a few clicks—but once you do it, there's no easy way to undo it.
You can always bring the ticker come back, if you really miss it.
How to completely hide the Facebook ticker?
Some people love it, most seem to hate it, but there was no real way to completely hide the Facebook ticker—well, until now, anyway.
How to send a photo from your iPhone directly to Facebook?
Wish you could post a fresh snapshot from your iPhone onto your Facebook wall without having to open the Facebook app? Here's how to do it.
If you haven't turned "Timeline Review" on yet, you should—pronto.
How to turn on Facebook's "Timeline Review" feature?
Facebook's improved privacy controls let you check any photo you've been tagged in before it pops up on your Timeline—but you'll have to tweak your settings first.
How to "unfriend" a Facebook friend without really unfriending them?
Want to keep a marginal Facebook pal at arm's length without actually hitting the unfriend button? Read on for a couple of ways to do it.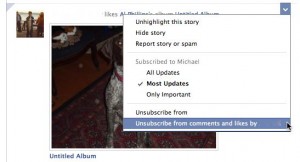 Just unsubscribe from a friend's comments and "likes" to keep random photos out of your news feed.
3 ways to declutter your Facebook news feed
Seeing too many links and photos in your Facebook news feed from perfect strangers? Read on for three ways to whip your bloated news feed into shape.
4 ways to keep Facebook comments private
Don't like the idea that everyone (or seemingly everyone, anyway) on Facebook can see the comments you've left on your friends' posts? You're not alone.
How to control who can post stories to your Facebook Timeline—and who can't?
Don't want any and all of your Facebook friends marking up your Timeline—or sifting through Timeline stories posted by others, for that matter? No problem.